about us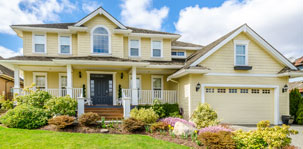 Zofkie Remodeling Group is a family owned and operated business. Our family roots are entrenched in business and strong work ethics. From 1924 our Great Grandpa owned a clothing store in Ohio. Then our Grandpa followed on in his footsteps in the clothing store business. This is where as a young boy I became fascinated in the idea of running my own family business.
Our other Grandpa was a carpenter. He started to teach me things from a young age and I was always eager to learn more from him. My father started out as a factory worker, but soon started to work his way up the corporate ladder. He eventually had an executive position with the Company working overseas in Thailand.
Running a business and being ambitious is in my blood as you can see. I studied up on Business and Architectural Drafting and since 2003 have owned and operated Creative Earthscapes with great success. With the help of my wife and business partner Kelli, who has a real estate license and takes care of day to day office duties and marketing.
Zofkie Remodeling Group is founded and based on hard work, integrity, communication, the use of great products and always doing the best job! From landscape and hardscape work, I decided to put my other skills to work and can now offer complete remodeling and general contractor services to our Ohio clients. We specialize in kitchen, bathroom and basement remodeling, carpentry, flooring, room additions, as well as windows and doors.
Please call for a free consultation, estimate and references. Or to request a free online estimate click here.