Home Additions and Room Additions Experts!
Do you feel like your home is already cramped and needs to be remodeled to accommodate your growing family? Let Zofkie Remodeling Group help you with your concerns by letting us improve the functionality and aesthetics of your home. We can do this through our various room and home addition services.
Such a project must be handled by experts since it will require changes in the interiors and, in some cases, removing structures in certain areas in your home. If you let an inexperienced contractor do the job, you may end up spending more for the project or compromise the structural integrity of your home.
Zofkie Remodeling Group is the premier remodeling company in the Greater Columbus area. We are the choice of many homeowners in the region for our unmatched dedication, professionalism, and ability to realize our clients' dream home. We offer a comprehensive service that includes basement, bathroom and kitchen remodeling, as well as home and room additions.
We service Columbus, Delaware, Westerville, Dublin, Lewis Center, Upper Arlington, New Albany, Powell, Hilliard, Pickerington, Galena, Grove City, Granville, Blacklick, Clintonville and neighboring cities in Ohio.
Call 614-861-6500 today and we'll explore the great options that we can provide.
Why Add More Rooms?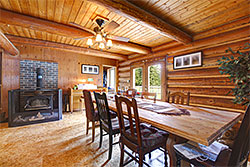 There are different reasons why homeowners need additional rooms. If your concern right now is on how to deal with cramped interiors or unused space in your home, then we are the company that you are looking for. Most of our Columbus clients request us to build new rooms to accommodate new members of the family. A new room must be built if they are expecting a new baby or if a relative is moving in. The need for a new and bigger space for a hobby or home office is also a common reason why our clients hire our room addition services. We have already added thousands of square feet of new rooms for numerous homes in Ohio.
A Study Room is a Smart Addition
As parents, you want your children to focus on their studies. Your best solution is to create a new space in your home that is conducive to learning. We can help you create this space by adding a carefully designed study room. We will add the right features and amenities such as book shelves, provisions for computer and internet connection, desks and tables, and other fixtures that will enhance learning.
There's Nothing Quite Like a Nice Sunroom
If you love spending time in the patio but hate the wind and direct sunshine, then a sunroom is a great option. It is built specially for the pure enjoyment of the surroundings, thus it has larger, transparent windows or walls; with such setup, sunlight still enters the room and lets you save on energy. This is a better option than the open-type patio because you are sheltered from inclement weather. You can use it any time you want regardless of the season. Since it allows sunlight to enter the room, you'll be able to save on electricity cost. We can also suggest additional features to make your room more comfortable, relaxing, and inviting.
Screen Rooms that are Reliable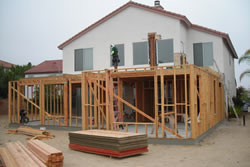 You can maximize the functionality of certain areas in your home by transforming them into screen rooms. With screened rooms, you can breathe fresh air and enjoy the charming view of your landscaping. You are also protected from mosquitoes and insects. And here at Zofkie Remodeling Group, you will get a stunningly designed screen room with all the features you need. The screens and other construction materials we use are made from the finest materials, so you are assured they are structurally sound. Your new room will have weatherproof screens, easy-grip handles, reliable locking system, and sturdy frames.
A Screen Enclosure to Keep Enjoyment In and Annoyance Out
The functionality of your porch, patio, or pool area can be improved by adding a screen enclosure. With this feature, the area will be protected from insects, debris, such as fallen leaves, and dirt. It also serves as effective protection from strong winds, heavy rains, and the scorching heat of the sun. Most of our past clients prefer enclosures because they are protected from the elements but still have a clear view of the outdoors.
Call us today if you want to make your patio or porch become a safer and more functional area. Rest assured that our screen enclosure will add beauty, functionality, and value to your home. Call us today at (614) 861-650
Most People Need a Nice Guest Room
You'll never know when guests will come to your home and sleep over. You can impress your guests or visiting family members by providing them with their own comfortable space built by experts like us. Since this home improvement project is an investment, you must ensure that the new room is carefully designed and built using top-notch materials. It must have amenities that will make your guests feel welcome and more comfortable.
A Mini-Office is Very Convenient
You should have a mini-office if you always work at home after office hours. You also need this area if you are a small business owner or you are working freelance. Our team can help you create a home office that is not only well-organized but also attractive and cozy. The typical designs that we recommend are the U-shape and L-shape layouts. We will also add provisions for computers, utility installations, and other communication equipment that you may need.
An Entertainment Room is a Fun Addition to Your Home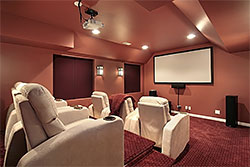 Do you want a spot in your home where you can watch your favorite movies, sports, and TV shows? Or a place where you can listen to music and sing your favorite songs without annoying your neighbors? We will build a custom-designed entertainment room for you. We have already installed numerous entertainment rooms in the state, so we know the vital features and amenities to include in their construction. We can make your room soundproof, add provisions for a home-theatre system, and add features that will make it more relaxing and fun. This type of room can be the perfect place for great family bonding moments.
We Even Do Library Rooms!
Do you love reading? If yes, then a home library filled with books will surely tickle your fancy. Choosing the perfect spot for a library room is not easy for most homeowners. While it is a great addition, most homes don't have enough space for this feature. But don't worry, we can help. We can maximize the available space and create the perfect layout for your library or study room that will not consume much space. We may use recessed, hanging, or free-standing bookshelves to maximize the available space. The interiors will be designed to allow the entry of enough light in the room. You may also opt for a traditional or modern-designed library room. So...
Call 614-861-6500 today and we'll help you with any of your home or room addition needs.