Basement Remodeling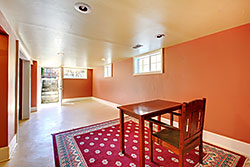 Zofkie Remodeling Group is Columbus, OH's most trusted and preferred basement remodeling contractor. As it is, your basement is a commonly overlooked area in your home which could deteriorate if not given proper attention and maintenance. Let us make this area more functional, attractive, and safer by improving its structural integrity, layout, and features.
We have the experience needed in basement remodeling, having remodeled many such spaces through the years. Our clients can attest to our effective handling of their remodeling concerns, and we can provide you with some references for your peace of mind.
Call 614-861-6500 today and we'll explore the great options that we can provide.
When Is Basement Remodeling Needed?
There are some excellent reasons why you should have your basement remodeled. Our crews are trained to provide the right answers to any basement remodeling concerns regardless of their simplicity or complexity. These are the common reasons that warrant remodeling of basements: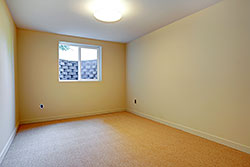 Leaks. If water seepage is already very evident and is slowly turning your basement area into a pool, then you should call us immediately. When left that way, leaks in your basement can get nasty and lead to costly problems that you surely won't be happy about.


Wall/ceiling damage. Over time, your basement's walls and ceiling can get pretty banged up. Before such areas become too damaged, we'll step in and perform the necessary repairs to make them presentable again.


Outdated design. Designs, no matter how stunning they were in the past, eventually get out of fashion. So if you feel that your basement's design or theme has seen better days, just call us. We'll render fresh new appeal to your basement to make it in sync with your lifestyle and prevailing design trend.


Cramped space. One of the greatest challenges that we can address is creating more legroom for small basements. Whether you just want to make the area larger or you badly need bigger space to accommodate more stuff and other materials, we'll have you covered.


Need for new fixtures and amenities. From a mini bar to new lighting fixtures and, probably, some entertainment amenities, we're fully prepared to spruce up your basement with features that you desire.


Transforming Your Basement into a More Functional Space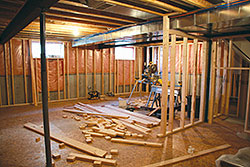 Aside from adding new features or enlarging your basement, we can also perform basement remodeling to transform it into another room or be used for another purpose. For example, we can remodel the basement into an entertainment room or your very own personal library or study room. We can also turn it into a guest room. Whichever your purpose may be, we can use our remodeling experience and logistics to serve your desired outcome.
We're Ohio's Remodeling Experts
Remodeling a basement requires a different skill set than simply remodeling rooms or kitchens, which we have at Zofkie Remodeling Group. For example, we use proven techniques and premium waterproofing materials to solve leaking problems while we provide LED lighting fixtures for clients who wish to save on power bills. We also have talented interior designers who can deliver the perfect setup for your basement. Best of all, we can guarantee reliable work and stunning outcomes at truly client-friendly rates.
Hire us soon and let us offer you the best basement remodeling results possible.