Kitchen Remodels Upper Arlington, OH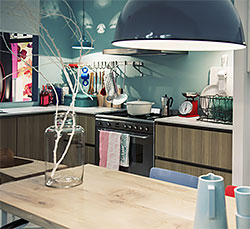 For property owners who want kitchen remodels that will suit their budget and taste, we are the company to hire. We have been turning plain kitchens into gorgeous ones that make meal preparations easier and more fun. Accordingly, past clients have come to know us for our creativity and expertise in remodeling kitchens.
Hire us soon and let us transform your kitchen into one that will satisfy your cooking requirements and become a focal area in your home. We've done this many times for countless clients in Upper Arlington, Columbus, and Powell. You can also get the same results by hiring Zofkie Remodeling Group today.
We Can Make Your Kitchen Better
Our company has been very effective in improving the features and amenities of our clients' kitchens. Our crews have consequently mastered remodeling techniques that result in hugely improved kitchens in terms of aesthetics and functionality. And just how can we improve the functionality and aesthetics of your kitchen? Here are some of the things we do in our kitchen remodels: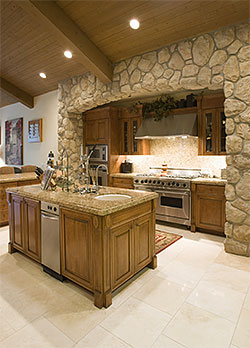 Adding custom countertops
Installing new backsplashes
Adding new sinks, faucets, cabinetry
Installing heavy-duty/modern kitchen appliance
Enlarging/changing the kitchen layout
Installing task lighting
Only the Best Products for Kitchen Remodels
In all kitchen remodels that we handle, we make it a point to use only premium products from our partner suppliers. As such, you can be sure that we will install only high quality cabinetry, countertops, sinks, and other amenities that you will need. We promise not to use sub-par supplies just to earn a few extra dollars since we know we will be compromising the functionality and aesthetics of your kitchen.
Our Crews Are the Best in Kitchen Remodeling
Our company thrives in excellence, and, as such, we only demand the best from our crews. Fortunately, we have creative designers and expert installers who think outside the box and continue to push themselves to the limits. While other companies offering kitchen remodels have inexperienced personnel, we at Zofkie Remodeling Group only hire crews who have a solid personal portfolio. With this, clients in Upper Arlington and other Ohio cities we serve can expect only positive results with the services we will render.
Hugely Improved Kitchens Guaranteed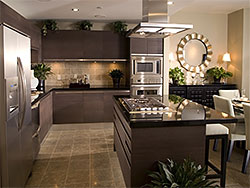 As one of the most trusted Ohio companies offering professional kitchen remodels, we at Zofkie Remodeling Group can provide new look, added functionality, and better kitchen layout. We will take our cue from your design specifications and expected benefits to create an excellent work plan. The said remodeling plan will also feature our own ideas and techniques, hence forming a very exciting springboard.
With our time-tested systematic approach to kitchen remodels, property owners in Upper Arlington, OH are guaranteed the best possible benefits from their newly remodeled kitchens.
Reasonable Rates for Kitchen Remodels
Are you worried about paying more than your working budget permits? Well, worry not since we charge very reasonable rates for our kitchen remodeling services. We also provide a free cost estimate for potential clients so they'll know how much money to prepare for their planned kitchen improvement. This is one of our ways to serve the most number of Ohio clients possible.
So please feel free to call us now at (614) 861-6500 should you wish to learn more about our offered kitchen remodeling services.