Home Improvement and Remodeling
Zofkie Remodeling Group ranks among Ohio's finest remodeling companies. We have decades of experience in the business of home improement and employ highly skilled people. Home improvement covers a lot of areas. We're capable of tackling any kind of interior and exterior remodeling tasks with guaranteed exceptional results.
Home Remodeling
Home remodeling begins with an idea. We are here to assist you with innovative ideas and designs and to bring your ideas into reality.
We service Columbus, Delaware, Westerville, Dublin, Lewis Center, Upper Arlington, New Albany, Powell, Hilliard, Pickerington, Galena, Grove City, Granville, Blacklick, Clintonville and neighboring cities in Ohio.
Please call us today at (614) 861-6500 so we can talk about your remodeling concerns and ideas and offer the perfect solutions.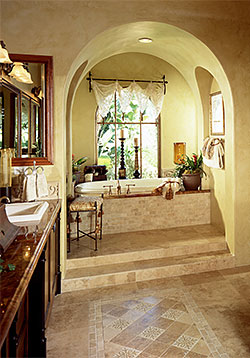 Basement Remodeling
We offer a full range of basement remodeling services. Whether you need some repairs and maintenance or perhaps you want to make use of your basement and need some construction work; we are the company for you!
Basement Remodeling >>
Basement Ideas
The basement is oftentimes neglected and relegated to being a mere stockroom. But based on experience, we know that the basement can be turned into practically any kind of room that the client wants. Some of our recommended basement ideas are turning the basement into a music room, private study, library, entertainment/gaming room, any combination thereof or even a spare room just in case you have guests sleeping over.
Incidentally, our basement remodeling services are highly sought after, since we provide value-for-money remodeling of basements. Our finished basement exhibits our keen eye for details, skills, and adherence to our clients' design preferences and instructions of the amenities they desire. We're the perfect company to hire if you wish to give your basement a brand-new look and functionality. Basement Ideas >>
Bathroom Remodel
Would you like to remodel your existing bathroom? We can help you design your bathroom space so that you get the most out of it. From new tiling to new basins, bathtubs and showers.You will be delighted with your new bathroom. Bathroom Remodeling >>
Bathroom Ideas and Designs
Your bathroom can be a relaxing spot where you can refresh and meditate after a tiring day at work. Fortunately, there are a lot of great bathroom ideas that we can apply to improve your bathroom. First, we can tweak your bathroom's current design for better appeal. We have some outstanding designs for you to choose from or we can simply hear about your idea and work on it.
When doing bathroom remodeling and bathroom renovations, our goal is always to give clients what they desire to see. This entails giving them freedom to decide on the kind of materials to use, the specific bathroom fixtures and amenities, and everything else related to the bathroom. Bathroom Ideas >>
Kitchen Remodel
The kitchen is one of the most used rooms in your home. For this reason you want it to be functional and practical as well as appealing. Our team of professionals can help you bring your kitchen into the 21st century. There is nothing like a fresh new kitchen to add value and appeal to your home. Kitchen Remodeling >>
Kitchen Design and Ideas
Our excellent kitchen designs and ideas can turn any ordinary kitchen into a focal point in residential property. We can install a marble or granite countertop and backsplash for elegance. If you wish, we're also capable of creating custom cabinetry to add much-needed storage space to your kitchen. We can also change the floor tiles and the wall paint or wallpaper to suit your taste. There's practically a thousand ways to make your kitchen look and function better. With a kitchen remodel, we can tweak the layout of the kitchen if it's cramped to make it spacious for a more relaxed movement. The possibilities are limited only by imagination. Kitchen Design & Ideas >>
Room and Home Additions
Is your family expanding? Are you running out of room? Well how about considering a room addition project? Our company can also handle home and room additions, which is perfect for those with a growing family. We can do a sunroom addition to create a more functional space in your home, even the installation of guest room, entertainment room, and home office. Just name the kind of room you need, and our skilled crews will install it at once. Room and Home Additions >>
Carpentry
For our remodeling, we have skilled personnel who are masters of carpentry, so you're sure to get top-caliber wood pieces. Some of our carpentry services include custom cabinets, decking and pergolas. Whether you want a custom book shelf, or some fancy cabinetry for your kitchen, bathroom, and home office, our carpenters are what you need. We use a variety of premium quality wood and lumber for all of our projects depending on your wants and budget, so that you get nothing but the best in aesthetics and durability. Carpentry >>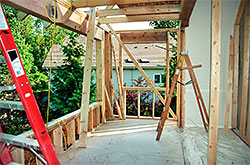 Flooring
For our remodeling, we use only top-notch tiles and wood parquet when installing flooring. We will do the job right and enhance your property! Our crews are skilled at flooring installation and we have the right tools to complete such a task fast. We will also follow your design requirements when working on your flooring so you can enjoy a custom look. Flooring >>
Windows and Doors
For our remodeling, our company can install first-rate windows and doors in every type of property. We can work on residential and commercial properties with the same proficiency and dedication to excellence. Once we're done, we can assure you of a stunning property accentuated by premium doors and windows from trusted brands. Windows and Doors >>
Please call us today at (614) 861-6500 so we can talk about your remodeling concerns and ideas and offer the perfect solutions.