Home Remodeling Columbus, OH
Zofkie Remodeling Group is the finest home remodeling contractor in Columbus, Upper Arlington, and Powell. We can work on small private residences to large estates with equal ease and mastery. When you hire us to remodel your prized home, rest assured that we will do everything we can to make it safer, more functional, and more attractive inside and out.
Highly Experienced Home Remodeling Company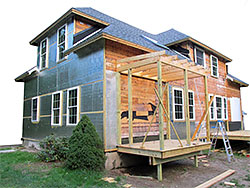 Our company has remodeled countless homes in Columbus, OH and nearby cities that we serve. Through the years, our experience as a home remodeling company has taught us what to do and what to avoid when working on clients' property. Accordingly, we have learned a lot of methods that allowed us to make clients' homes more functional and beautiful. Also, with our continued training and experimentation, we have successfully come up with a system that guarantees positive results with no delays.
We Have the Best Remodeling Crews
Home remodeling is a highly challenging job that we never take lightly. Over the course of doing business, we have seen how vital it is to have personnel who are great at what they do.
Accordingly, we have made it a point to hire creative people with extensive knowledge of interior design and home improvement projects. We also ensure that they are very passionate about their craft and are willing to learn new things and keep themselves abreast of the latest trends in the remodeling industry. With us, you can expect to work with courteous crews who will be willing to listen to your needs.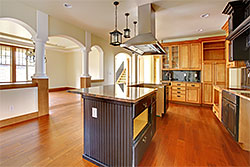 What Can We Remodel?
We can work on any remodeling task that our clients may require. Specifically, we can remodel kitchens, bathrooms, basements, bedrooms, garages, living rooms, decks, and attics. Our home remodeling services practically cover the whole house, so clients' won't have to hire different contractors if they need more than one area remodeled.
We Use the Best Materials and Supplies when Remodeling
It may now be obvious, but there are home remodeling companies that use substandard materials just to earn a few extra dollars. The good news is that we at Zofkie Remodeling Group can assure clients in Columbus and other Ohio cities that all the materials and fixtures that we use are first-class. This way, we can guarantee that the remodeled area won't show any sign of deterioration or other issues way too soon.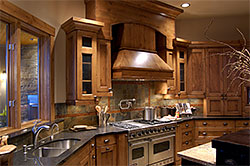 Additionally, we can install your preferred brands and models if you have specific ones in mind. For example, if you want custom granite countertops for your kitchen or designer sink for your bathrooms, we can source your desired brands and install them for you. Just let us know and we'll be happy to accommodate your requests.
Satisfaction Guaranteed
Zofkie Remodeling Group is composed of experienced home remodeling crews who are passionate about great results. Our clients are guaranteed of exceptional services and commendable outcomes at the lowest rates possible. With us, no job is too complex or too simple to merit our undivided attention. Rest assured that we will focus on improving your home's functionality, aesthetics, and safety so you can have an extraordinary experience living in it with your loved ones.
Please call (614) 861-6500 today.