Carpentry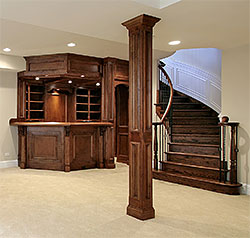 At Zofkie Remodeling Group, we have artisans who can work on various woodworking projects for commercial and residential properties across Ohio. We specialize in carpentry tasks, and we rank as the leading providers of such services in the state. Our portfolio includes some of the most exquisite and functional woodwork pieces that you can find in Ohio, and we're excited to provide you our professional services.
Call us soon so we can begin work on your desired wood features.
Exceptional Woodworkers
We're fortunate to have gifted woodworkers who are well-versed in the different carpentry techniques. Our creative and skilled artisans can work on simple pieces such as chairs and also tackle more intricate ones such as furniture and custom cabinets. They can craft your desired wood features according to your specifications no matter how simple or ornate they may be.
We Use Only the Finest Wood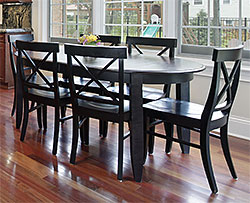 It has been our company's policy to use only premium grade wood for all our carpentry projects. This is to ensure that the wood pieces that we create are not only visually superior but also going to last for decades. Among others, we use birch, fir, cedar, redwood, cherry, oak, mahogany, teak, walnut, and pine. As you may have noticed, we use both softwood and hardwood varieties to create a nice balance.
Our crews are skilled at handling all types of wood commonly used for carpentry jobs. They always consider the unique characteristics of each wood variety that they will use for a particular project. Moreover, they know what specific tools and what particular wood species to use and which particular techniques to adopt to achieve clients' desired results. With us, you're assured that we will never use inferior wood just to earn a few extra bucks.
Complete Carpentry Tools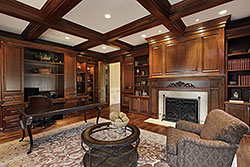 Using complete woodworking and carpentry tools, we can work onsite and provide excellent results in the shortest time frame possible. We have handheld and power tools, such as saws and routers, tape measures, squares, hammers, levels, chisels, screwdrivers, drills, and many others. We have invested in the best brands to ensure that our tools won't bog down anytime during our work.
One-off Carpentry Pieces You'll Love
We're known for our ability to create unique designs and install them according to our clients' specifications. We value your individuality and we promise to craft your dream pieces in a way that will showcase your personality and standout for their uniqueness.
Additionally, our valued clients can also rely on us for repair and maintenance works that will make their old or damaged carpentry pieces look like new again. We have completed so many tasks concerning woodwork maintenance and repairs, and we assure you that you'll get your moneys' worth in terms of the quality of our work.
Call us soon at (614) 861-6500.