Windows and Doors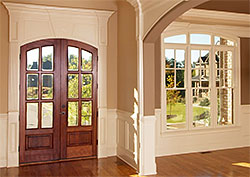 Zofkie Remodeling Group is composed of veteran home builders and remodeling experts. Our decades of experience as a contractor allow us to handle any kind of home improvement project that our clients may hire us for. We can work on both interiors and interiors of your home. Some of the tasks that we can expertly work on include kitchen and bathroom remodeling, carpentry works, flooring installation, and installation of windows and doors.
Accordingly, we have provided our expert assistance to clients in Columbus and other Ohio locations and have successfully completed projects with positive outcomes. If you have a home improvement project involving windows and doors, please call us today at 614-861-6500. We'll see to it that your concerns are addressed immediately.
Window Installation and Repair
At Zofkie Remodeling Group, we have crews who can work on window installation and repair. We can replace your damaged windows or install new ones. Rest assured that our replacement units are made from the finest materials and sourced from reliable partner suppliers.
Here are some of the window types that we can install or repair: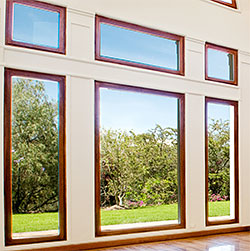 Double-hung. Slides vertically up and down and can open from the top or the bottom. In contrast, single-hung windows can be opened only from the bottom.
Casement. Opens outward from either the left or right side, depending on the hinge.
Awning. Also opens outward and can be opened to let air in from practically all directions. This is best for your kitchen and bathroom.
Picture. This is a stationary type that is ideal for clients who want to let in maximum light into the interiors.
Slider. This window type easily slides horizontally past or over another window.
Bay. It is preferred by some homeowners for its unique design that allows for more interior space.
Installation of First-class Doors
If you need experienced professionals for your door installation project, we are the right company to call. We have the needed resources to complete any installation or repair task. Whether you want us to install one on your front or main door or you need help in repairing worn-out doors inside your home, we can work on these tasks fast and efficiently.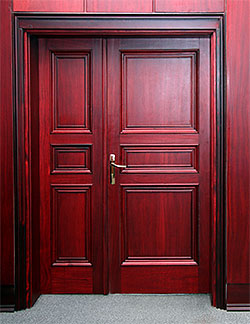 We can also install safety features to make your home or property more secured. Some of the add-ons that we can install include alarms, premium grade locks, and other features that you may require.
In addition, you can also choose from our wide range of door designs and materials. We ensure that they are made from the finest materials and sourced from leading suppliers. If you need a customized one, just tell us so we can immediately work on your desired design and preferred material.
Guaranteed Results at Rates that You Can Afford
Improving the looks, functionality, and safety of your home should not be an expensive endeavor. At Zofkie Remodeling Group, we offer our windows and doors services at affordable rates to serve all types of clients, particularly those with limited budget. But even we have the best rates among the home remodeling contractors in Columbus, clients are still assured of quality workmanship and excellent results. Best of all, we warranty our work from flaws and issues, and we are willing to provide remedies for free if proven that there's an error on our part.
Call us now to experience the kind of service that we are known for - excellent customer service, quality workmanship, client-friendly rates.